| | | |
| --- | --- | --- |
| | | |
| | Support calls are charged at the rate of £50/hour, with no minimum charge. There is no call-out fee and following an initial free assessment, if required, I can give you a written quotation for the work based on how long I think it will take. Should I actually take longer, you will still pay the quoted price. | |
| | | |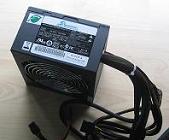 PC Problems
Does your PC regularly crash or has your favourite application stopped working? Donít put up with it any longer. Whether the fault is software or hardware related I can diagnose the problem quickly and efficiently and have your PC up and running again, all in the comfort of your own home and at prices lower than you would pay using Knowhow or the Geek Squad.

Data Recovery
Even if youíve reformatted your hard disk, data can still be recovered. The important thing to remember is to stop what youíre doing immediately and ask for assistance.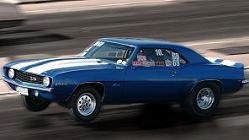 PC Tune-up
My current Tune-up process consists of over 30 actions and usually takes several hours - sometimes the PCs that need it the most are the slowest. However, as itís the PC thatís busy for most of the time and not me I donít charge for several hours of work. If you have more than one PC requiring attention, additional PC Tune-ups are half-price.

Upgrades
I can help with the installation of hardware, regardless of where it was purchased from. If you wish I can supply or recommend hardware that best suits your needs from the best manufacturers and suppliers.

Training
If you want to go over just the basics of computer usage or cover more advanced topics like programming, I can provide training specifically tailored to your needs.

Other typical services include:
Install and configure your new PC
Custom build a new PC to you requirements
Install and network your printer
Clean your PC from viruses and spyware
Set-up wired or wireless networks
Secure your existing wireless network
Set-up and automate your data backups
Perform system checks and maintenance
Update the software on your computer
Install hardware including upgrades

Reminder
Printout this page and cut-out the card below. Stick it to the side of your PC so that youíll have my contact details for emergencies.


| | | |
| --- | --- | --- |
| | | |
| PC Tune-up and clean | from | £75 |
| | | |
| Hourly rate (free call-out) | | £50 |
| | | |

| | | |
| --- | --- | --- |
| | Contact: | Peter Johnston |
| | Address: | Green Lane, Balsall Common |
| | Telephone: | 0790 151 2544 |
| | Email: | contact@bytesupport.co.uk |